NORTH SCOTTSDALE FITNESS BOOT CAMP
Action Packed 800 Calorie Fitness Boot Camp Workout in North Scottsdale! Get Fit & Look Great
Add a high-energy, challenging, metabolism-boosting class to your workouts with Method Athlete's Fitness Boot Camp in Scottsdale!
Time and time again, our Boot Camp has has proven to produce results in your strength, fat-loss, cardiovascular health and flexibility, all while giving you the foundation for a new, healthy lifestyle!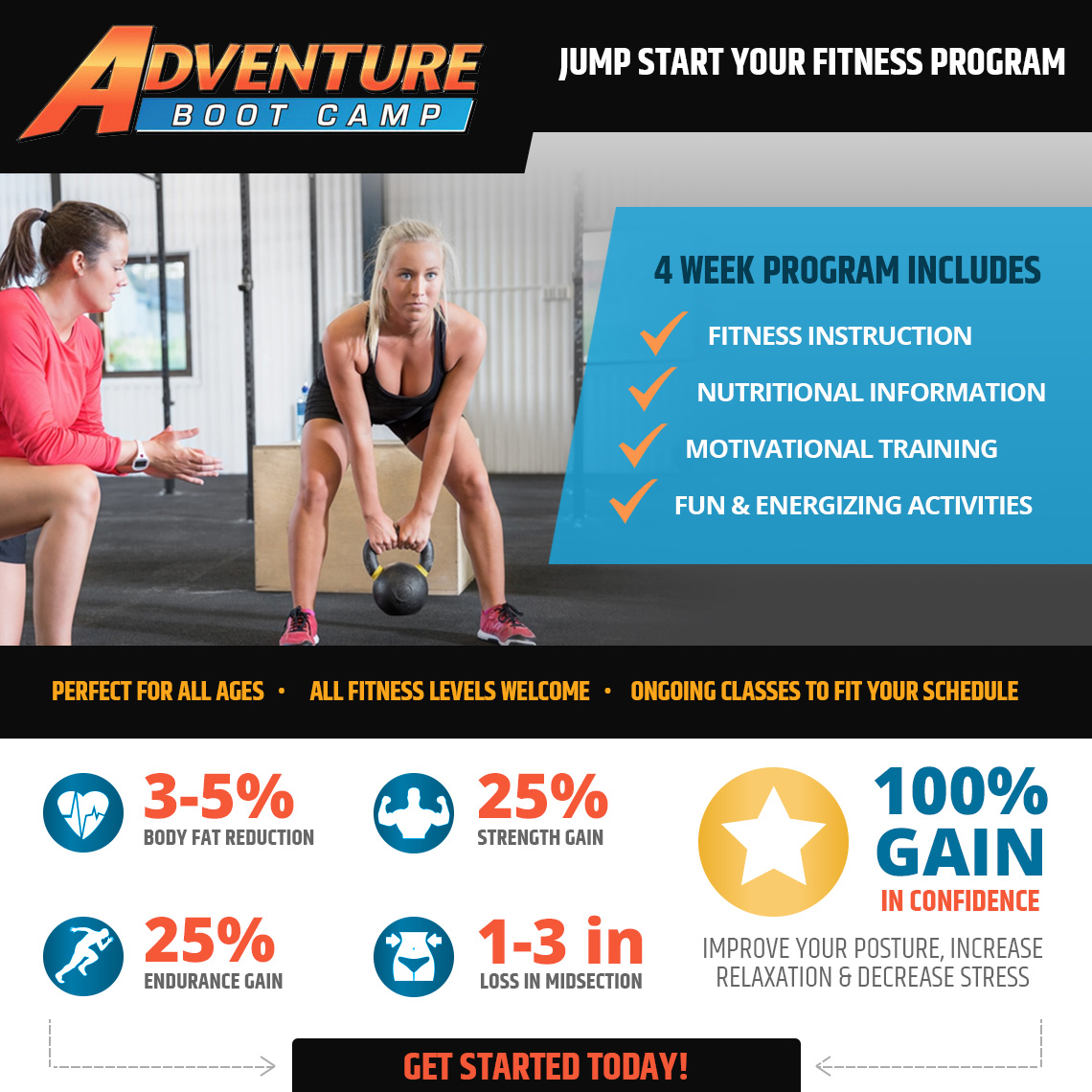 What is it?
A four week boot camp training program provided by Certified Adventure Fitness Trainer and NSCA – CSCS, ACE, ISSA. Each day, your camp will be one hour in length, motivating and inspiring, and will begin promptly at 5:30 am.
What if I'm not very physically fit?
That's what we're here for! NOBODY will be left behind or asked to complete more than they are capable of doing safely. Adults (18 or older) of all ages and abilities are welcome to participate. Each day of boot camp fitness will slightly increase in intensity. Awards are given to those who inspire others and improve the most. Note: 14-17 must be accompanied by an adult, also must cosign the registration paperwork of the minor.
Where is it?
Camps are held at Method Athlete in Scottsdale, Arizona and since we meet early, traffic is lighter than usual – so no excuses! You will receive detailed directions before camp begins.
How often will we meet?
Participants will meet Monday, Wednesday & Friday for one hour during the four week program. All participants will be expected to arrive on time. Camp starts at 5:30 am. Yep, push ups if you are late! Not a punishment, it's a reward!
What can I expect to get out of it?
You should make a dramatic improvement in your physical well-being. Camp exercises include programs designed to firm your butt and thighs, flatten your stomach, reduce body fat, and increase stamina. By losing fat and gaining muscle, you'll lose inches and gain strength – and you'll look and feel better. In addition, you'll meet great people who share your same goals for acquiring a more healthy mind and body. And to top it all off we'll throw in FREE nutrition information!
What is the cost?
Each four-week boot camp has a registration fee ranging from $159 to $299 depending on your commitment level and what works best for you.
How many people are in each camp?
The number varies, however, at the moment we are limiting sessions to no more than 10 people.
When does the next camp start?
Classes are ongoing you can start whenever it fits your schedule.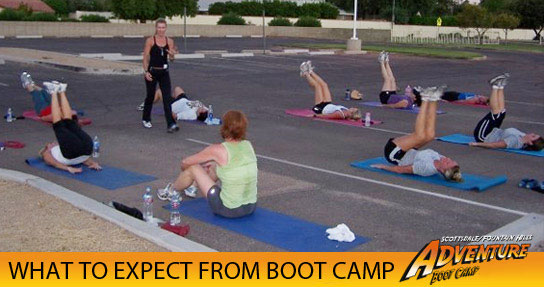 One hour a day for 4 weeks
Monday through Friday 5:30 AM
Dynamic instruction from a Certified Fitness Trainer
With nutrition compliance, lose 2 jeans sizes in 8 weeks
Fun, fat loss and fitness
Spaces fill quickly for this unique experience!
Registration is between $159-$299 for a 4-week camp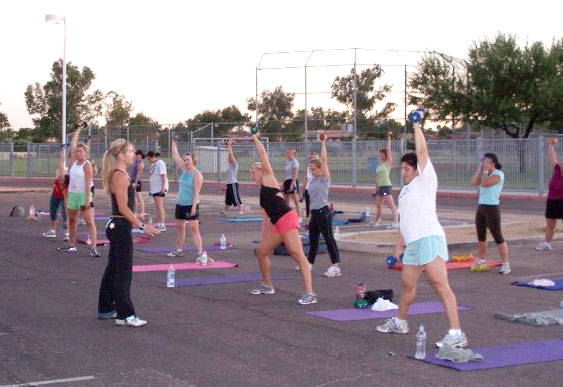 YOU'LL START SEEING RESULTS IMMEDIATELY!
With all the benefits that our Fitness Bootcamp has to offer you, there's no reason to wait!
To learn more about this incredible Fitness Program, just take a minute to provide your contact information through the short form on this page. When you do, we'll send you all the details about how to get signed up today! But hurry! Our Fitness Bootcamp classes are filling up fast!